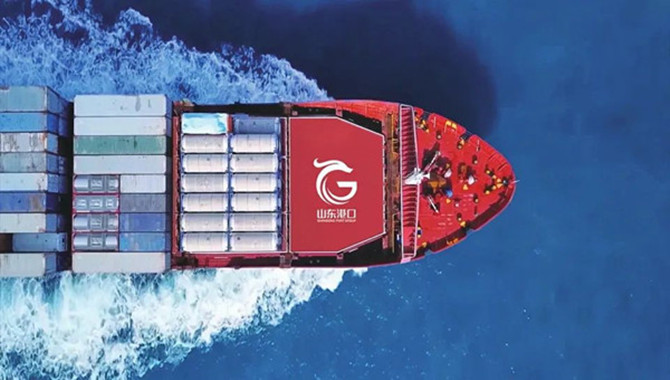 [Photo/WeChat account: Shandong-Port]

Shandong Port Overseas Development Group, a subsidiary of Shandong Port Group (SPG), signed a cooperative agreement with Abu Dhabi Port Group on May 18.

According to the agreement, both sides will work together to set up an automobile overseas warehouse in Abu Dhabi.

The Abu Dhabi Automobile Overseas Warehouse will make use of the comprehensive advantages of the two port groups to transport passenger cars from Shandong Port to Khalifa Port's automobile terminal. The warehouse will also offer services for vehicle storage, display and transit trade. The first batch of 34 vehicles to enter the warehouse are all new energy pure electric vehicles produced by well-known Chinese car companies Changan and BYD.

China's automobile exports have experienced rapid growth since 2021. The establishment of overseas warehouses for automobiles is expected to improve the export supply chain of commercial vehicles, help improve the international competitiveness of China's commodity vehicle industry, as well as promote industrial structure adjustment and the transformation and upgrading of China's automobile industry.
Source:
Shandong Port Group
The opinions expressed herein are the author's and not necessarily those of The Xinde Marine News.
Please Contact Us at: