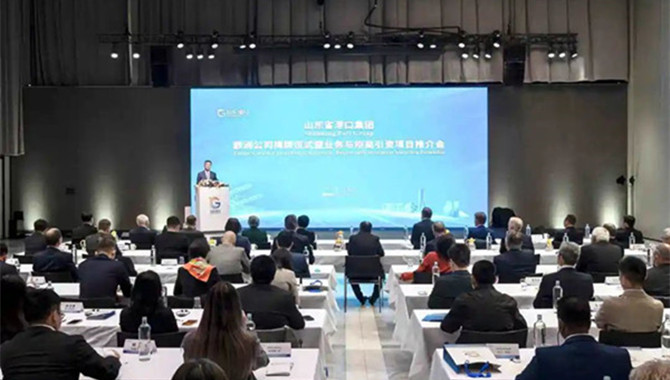 The unveiling ceremony for the European arm of Shandong Port Group (SPG) as well as a business and investment promotional event took place on May 17 in Rotterdam, the Netherlands.

SPG said the two events were aimed at strengthening collaboration with European enterprises and contributing to the development of an open world economy.

The heads of SPG's four subsidiaries - Qingdao Port and its Logistics Group, Trade Group, and Overseas Development Group – and the head of SPG's European office attended the events.

The Netherlands, which is currently China's second-largest trading partner in the EU, has close ties to China in terms of trade, economic and personnel exchanges.

SPG said its new company in Europe will help strengthen cooperation with the region's leading shipping companies and trade enterprises, and accelerate its transition from a single port operator to a comprehensive service provider.

Looking ahead, SPG's European arm plans to turn itself into a primary platform for SPG to contribute to economic and trade cooperation and become a new engine driving its international expansion. The company will also aim to stabilize industrial and supply chains around the world.

SPG had previously opened its Southeast Asian arm in Singapore on Feb 20.
Source:
Shandong Port Group
The opinions expressed herein are the author's and not necessarily those of The Xinde Marine News.
Please Contact Us at: