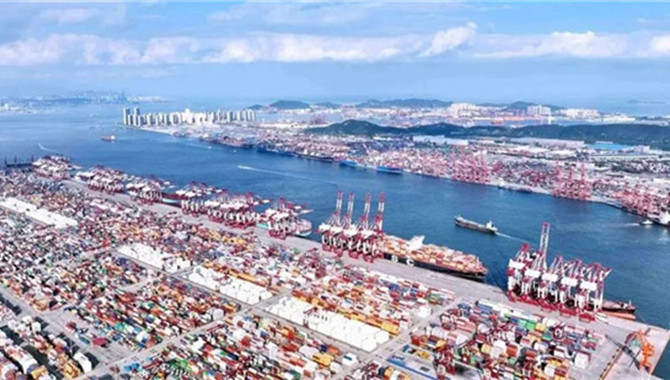 Recently, the ship As Pamela carrying Vietnamese dragon fruit departed from Cat Lai Port in Vietnam and arrived at Qingdao Qianwan United Container Terminal of Qingdao Port, a subsidiary of Shandong Port Group (SPG). The arrival of the ship marked the implementation of a business plan carried out by Shandong Port Logistics Group to import fruits from Southeast Asia.

After SPG concluded its Southeast Asia visit in February, the logistics group has seized opportunities and started to expand its business in Southeast Asia with fruit imports by working together with relevant Southeast Asian companies in order to solve the problem of cold chain logistics transportation. It has designed a whole-process logistics solution that combines procurement, transportation and distribution for customers and erected a whole-process logistics channel linking Southeast Asia and Shandong. Currently, the first shipment of dragon fruit has already sold out.

With the implementation of such a business, great efforts have been made to promote SPG's upgrading from a port handling manufacturing products to that of handling both manufacturing products and consumer goods. This expected to further help the company's construction of a distribution center for consumer goods in northern China and contribute to its move in serving and integrating into the new development pattern.

While visiting Kazakhstan and Uzbekistan in April, the group signed several cooperation agreements and established cooperation relations with local companies in sea-rail combined transportation, overseas warehouse construction, market expansion and other areas.

After winding up its visit in Central Asia, the multimodal transportation team of the group has actively expanded its presence in the Central Asia market and carried out international freight train business in response to customers' transportation needs. Recently, the group has established cooperation relations with Rhenus Group by delivering 30 TEUs of palm oil in the first shipment, which is a significant move to expand in the Central Asia market.
Source:
Shandong Port Group
The opinions expressed herein are the author's and not necessarily those of The Xinde Marine News.
Please Contact Us at: