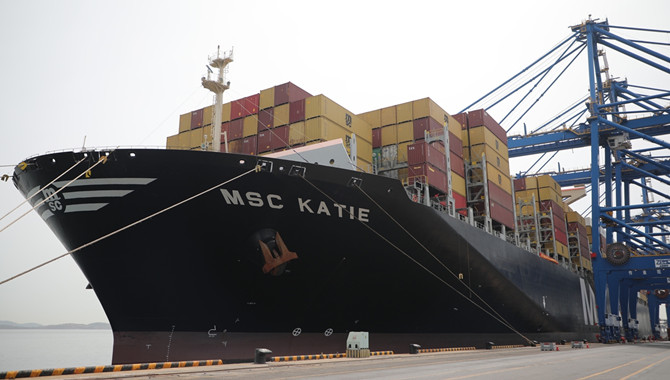 Cargo containership MSC Katie docks at the Dalian container port in Northeast China's Liaoning Province on May 8, 2023.
The ship made its maiden voyage the same day, which marks the official opening of the port's western Mediterranean Sea route.
The ship can carry 14,000 standard containers. It will travel through the Middle East including Israel and Saudi Arabia and will also stop in major European ports in Spain, France and Italy.
Source:
Global Times
The opinions expressed herein are the author's and not necessarily those of The Xinde Marine News.
Please Contact Us at: