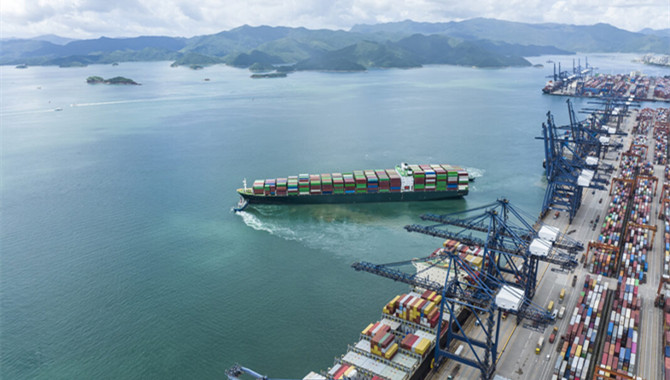 China's ports have experienced a year-on-year increase in cargo volume and container throughput during the first quarter of 2023, according to recently released data.

From January to March of 2023, the container throughput of Chinese ports rose to 69.7 million TEU, representing a year-on-year increase of 3.5 per cent.

Meanwhile, the cargo volume of Chinese ports reached 3854.2 million tonnes, marking an increase of 6.2 per cent from the previous year.

The cargo throughput and container throughput data of the 12 major ports in China are shown in the chart below.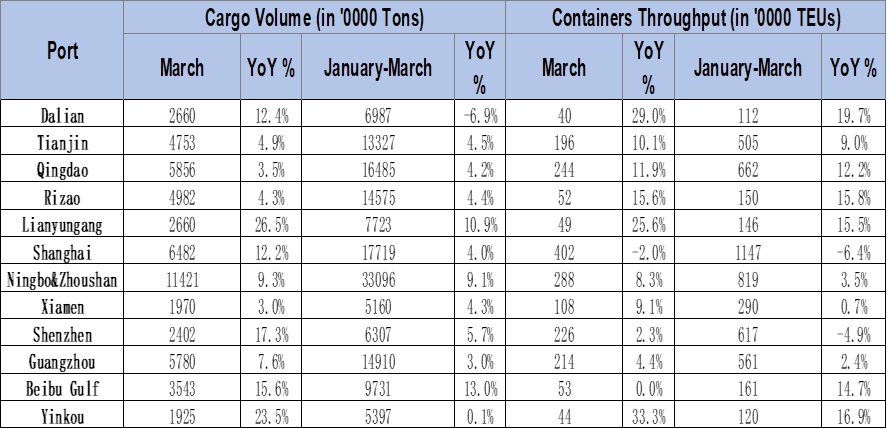 Source: Ministry of Transport of the People's Republic of China

Despite showing signs of recovery, the Port of Shanghai is still experiencing a year-on-year decrease of 6.4 per cent, with 11.4 million TEU being handled during the period.
The Port of Dalian is bucking the trend, having registered significant growth with an increase to 1.1 million TEU, representing a rise of 19.7 per cent over the same period in the previous year.
The average value of the Ningbo Container Freight index (NCFI) in April was 725.7 points, which marks a month-on-month increase of 14.3 per cent.
According to data provided by Ningbo Shipping Exchange, freight rates from Ningbo to North America remained stable, while the rates for the US West Coast and US East coast routes saw a slight decline.
The 2022 global container port throughput saw a marginal increase of less than 1 per cent, reaching 454 million TEU, primarily driven by China and the Middle East.
Although the figure is a record high, the growth rate was lower than the previous year according to the latest analysis from Alphaliner.
Source:
Port Technology
The opinions expressed herein are the author's and not necessarily those of The Xinde Marine News.
Please Contact Us at: