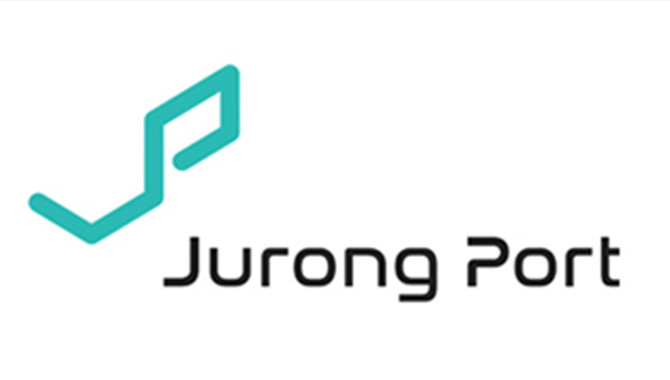 Singapore, 25 April 2023 – Jurong Port, Singapore's premier gateway for general and bulk cargo announced that they will manage the shared facilities of JTC's new Offshore Marine Centre 2 at Sea Asia today.

JTC developed OMC1 and OMC2 to provide M&OE companies shared access to ready-built staging areas and berths for activities such as fabrication, assembly, (MRO) maintenance, repair, and overhaul of offshore rigs, modules, and equipment. Designed to address the demand for limited waterfront access land for industrial use, the facilities offer plug-and-play infrastructure solutions for varying business needs and heavy operations. Built with higher floor loading and deeper draft, the new OMC 2 is receiving interest from industry players ahead of it commencing operations in Q2 2023. JP was appointed to market, operate and manage the shared facilities of OMC1 and OMC2 via a tender.

Located in Tuas, JP will manage both OMC1 and OMC2 as part of its Project Logistics Hub (PLH) expansion to support the M&OE industry development in offshore renewables projects and reinforce Singapore's status as a leading maritime hub. JP has always been active in providing customised logistics solutions in complex and large-scale projects for M&OE players. Most recently, these include mobilising equipment for offshore wind farms and transshipment of LNG modules.

With JP's "Single-Stop Service" that eliminates time-consuming activities such as planning and scheduling of resources from multiple stakeholders, users can experience centralised coordination, be kept informed every step of the way, and stay focused on their business goals. Without cost pressure to invest in a waterfront facility with heavy machinery and equipment, users can stay cost-competitive and focused on exploiting business opportunities.

"Together with the development of OMC2 and JP's Single-Stop Service, which integrates berth planning, cargo handling, and supporting services, our users can look forward to state- of-the-art facilities and save valuable time and effort." said Terence Seow, Chief Executive Officer of Jurong Port.

Attracted by OMC2 capabilities and JP's expertise, Chia Kuan Wee, Managing Director of Si Ying Marine Engineering Pte Ltd said "We are excited and looking forward to start operations at OMC2 given the deeper water depth of 10 meters and heavier floor loading of 25 tonnes per square meter. Si Ying Marine Engineering Pte Ltd will be able to focus on our core capabilities with the engagement of JP 'single-stop' hub services."
Mr Thomas Paterson, Country Manager, Ben Line Integrated Logistics, who has been working with JP in taking on offshore windfarm projects, said, "We are thrilled to see the launch of the new shared facility at OMC2. The well-designed berth with heavy loading shared plots, state- of-the-art equipment and single-stop service offered by JP at OMC2 provides us the perfect base and will enable Ben Line to operate more smoothly and efficiently. Most importantly, we look forward to leverage on JP's expertise to drive growth and to provide logistics solutions to our clients."

JP is committed to help build leaner and greener supply chains that will contribute to the national and global sustainability agenda. Leveraging on innovation and technology, JP will explore and develop more customer-centric and cost-effective solutions to support M&OE companies as they expand their footprint into renewable energy and a low-carbon economy.
The opinions expressed herein are the author's and not necessarily those of The Xinde Marine News.
Please Contact Us at: