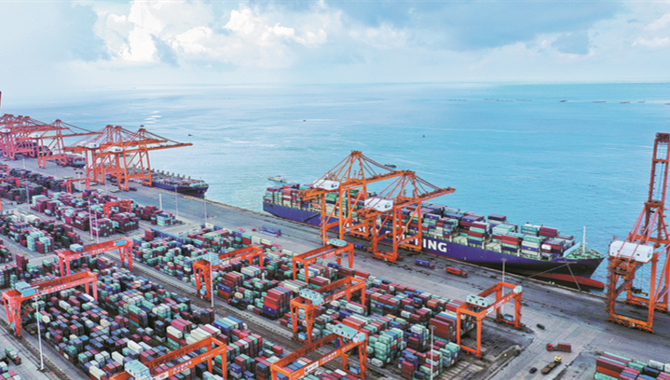 Beibu Gulf Port in South China's Guangxi Zhuang autonomous region saw its cargo throughput rise 16.78 percent year-on-year to 7.02 million twenty-foot equivalent units (TEUs) of containers in 2022.

With advances in the new land-sea transit routes in the western region and the Regional Comprehensive Economic Partnership agreement, the port has been making efforts to explore supply sources in the western region of China, according to Beibu Gulf Port Group.

Last year, the port opened 11 new container routes. It currently has 75 shipping routes, connecting almost all major coastal ports of the country, as well as ASEAN members.

The port serves as an important transit point in the New International Land-Sea Trade Corridor, a trade and logistics passage jointly built by western Chinese provincial regions and Singapore.
Source: Xinhua
The opinions expressed herein are the author's and not necessarily those of The Xinde Marine News.
Please Contact Us at: