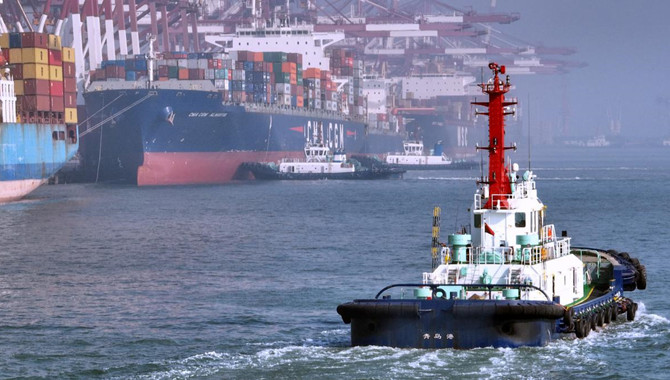 Qingdao Port, a subsidiary of Shandong Port Group, was hustling and bustling on Sunday, the first day of the New Year, foreshadowing what is expected to be strong performance in 2023.

Loading and unloading tasks was completed for 11 vessels at the terminals and 22 that were berthed or nearby, said Sun Jiang, an executive of Qingdao Qianwan Container Terminal Co.

"Ten vessels came from or will sail to member countries of the Regional Comprehensive Economic Partnership. The routes are connected to ports in China, Japan, South Korea, Australia, New Zealand and the Association of Southeast Asian Nations," Sun said.

The loading and unloading work surpassed 30,000 TEUs on the first day, he added.

At the fully automated container terminals at Qingdao Port, daily handling capacity grew by 37.3 percent of year-on-year, a new high.

Shandong Port Group reported its 2022 performance on Thursday. The port conglomerate's cargo handling capacity reached more than 1.6 billion metric tons, and container handling capacity exceeded 37 million TEUs, ranking first and third, respectively, in the world.

Qingdao Port took the lead among the units of the port group. Its container handling capacity ranked fifth in the world, and the efficiency of its terminals remained No 1 worldwide.
Source: China Daily
The opinions expressed herein are the author's and not necessarily those of The Xinde Marine News.
Please Contact Us at: