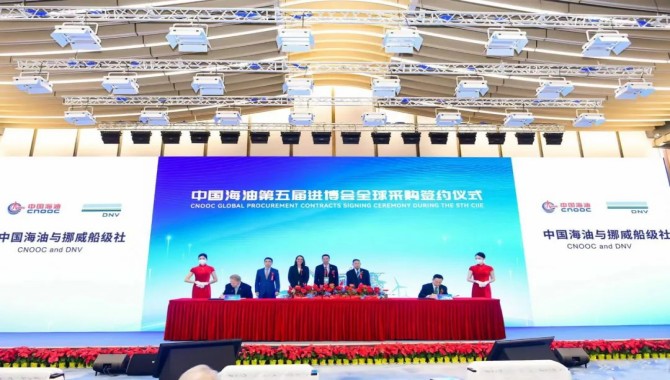 Recently, DNV and China National Offshore Oil Corporation (CNOOC) signed a strategic cooperation agreement at the 5th CIIE.

In order to realize the "dual carbon" and promote the green and low-carbon transformation and high-quality development of Marine energy, DNV reached a strategic cooperation agreement with CNOOC to deepen and expand relevant cooperation areas such as: The LNG industry chain includes LNG transportation and refueling infrastructure; New energy development and utilization, including offshore wind power, solar photovoltaic and onshore power into the sea; Cooperation on carbon reduction measures and carbon neutral pathways.

The opinions expressed herein are the author's and not necessarily those of The Xinde Marine News.
Please Contact Us at: