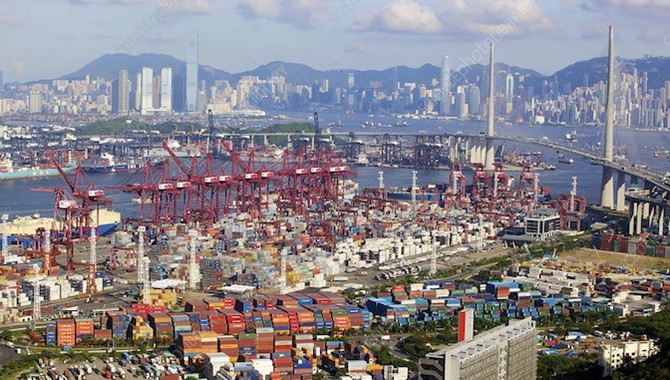 Container port, Hong Kong. View over shipping containers and cranes at the Port of Hong Kong, China, with Stonecutters Bridge at right and the Hong Kong skyline in the background.
Box throughput at the Port of Hong Kong totalled 1.29m teu in March, reflecting a 9.8% fall compared to March 2022.

Drilling down into the figures the Kwai Tsing terminals handled 1.009m teu last month, showing a 10.6% decline in throughput compared to March 2022.

Meanwhile mid-stream operators clocked up their first reversal in over a year with a 6.7% drop in the number of boxes handled for a total 285,000 teu. During 2022, due to the Covid-19 pandemic, the River Trade Terminal had directly benefitted from the absence of cross-border trucking operations and recorded its best throughput figures for several years. As the pandemic threat has receded and cross-border trucking has returned that premium appears to have vanished.

The cumulative Port figures for the first quarter of 2023 now stands at 3.39m teu, down some 8.4% compared to the first quarter of 2022.
Source:
Hong Kong Maritime Hub
The opinions expressed herein are the author's and not necessarily those of The Xinde Marine News.
Please Contact Us at: