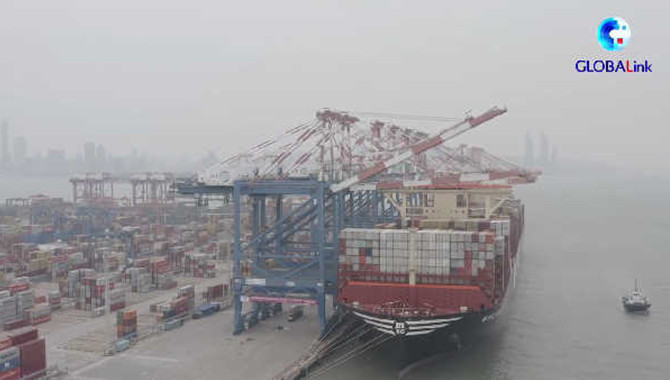 The world's largest container ship, MSC IRINA, called at the port of Xiamen in east China's Fujian Province on Saturday.

After loading over 3,100 TEUs at the Xiamen Port, the mega-carrier will carry goods including clothes, electronic products and sea foods to the main harbors in countries along the Belt and Road.

The 399.99-meter-long China's self-developed ship has a capacity of 24,346 TEUs (twenty-foot equivalent unit), with a total carrying capacity of 224,900 tonnes.
Source:
Xinhua
The opinions expressed herein are the author's and not necessarily those of The Xinde Marine News.
Please Contact Us at: