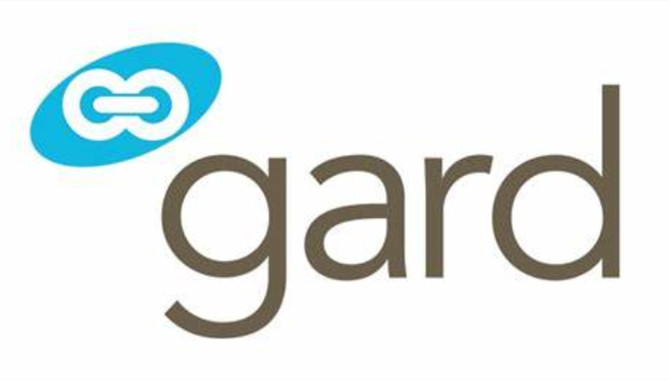 Casualty investigations continue to show that there is a clear link between fatigue and accidents at sea. Recent years has also seen a growing concern regarding the difficulties in implementing and enforcing provisions related to seafarers' hours of work and rest, and fatigue. This year's joint concentrated inspection campaign by the Paris and Tokyo MoUs on Port State Control aims to raise the awareness of the requirements in the STCW Convention and the Principles of Minimum Safe Manning. The campaign starts on 1 September 2022.
Ships should always be operated and maintained in such a way as to ensure good working conditions, safe operations, and smooth Port State Control (PSC) inspections. However, targeted PSC inspections announced in advance, like the annual Concentrated Inspection Campaigns (CIC), focus on specific areas where a higher risk of accidents and/or non-compliance with international safety regulations could exist.

According the Paris and Tokyo MoUs'
joint press release of 1 August 2022
, the purpose of this year's joint CIC is to raise the awareness of shipowners, operators and crew on the specific requirements in the International Convention on Standards of Training, Certification and Watchkeeping for Seafarers (STCW Convention). The CIC, which will run from 1 September to 30 November 2022, applies to all types of ships and aims to confirm that:

·the number of seafarers serving on board and their certificates conform with the relevant provisions of STCW Convention and Code and the applicable safe manning requirements as determined by the Flag State Administration;
·all seafarers serving on board, who are required to be certificated in accordance with the STCW Convention, hold an appropriate certificate or a valid dispensation, or provide documentary proof that an application for an endorsement has been submitted to the Flag State Administration;
·the seafarers on board hold a valid medical certificate as required by the STCW Convention;
·the watch-keeping schedules and hours of rest indicate compliance with the requirements of the STCW Convention and Code.
As always, inspections will be conducted in conjunction with the regular PSC inspection. However, a ship will be subject to only one inspection under this CIC during the period of the campaign. PSC officers will use a list of predefined questions during the CIC and a copy of the Paris MoU's version of the questionnaire is
available here
.
Most other MoUs, such as the Black Sea, Caribbean, Indian Ocean, Mediterranean, Riyadh, and Vina del Mar MoUs, are expected to join this CIC and use similar questionnaires during their inspections.

Recommendations

As per Appendix 11 of
IMO Res. A.1155(32): Procedures for Port State Control, 2021
, an initial PSC inspection carried out during the CIC is likely to focus on the validity of the relevant documents, such as seafarers' certificates, minimum safe manning document, muster list, watch schedule, and records of daily hours of rest. However, we strongly encourage Members and clients to view this CIC as a reminder of the importance of ensuring seafarers are fit for duty and able to maintain safe levels of alertness and performance.
Despite existing regulations, casualty investigations and research continue to show that there is a clear link between fatigue and accidents at sea. Fatigue effects a person's physical, cognitive and behavioural performance - such as the ability to make decisions, response time, judgement, hand-eye coordination and other skills. And when fatigue impairment coincides with other risks in the environment, incidents can result.

In recent years there has been a growing concern regarding the difficulties in implementing and enforcing provisions related to seafarers' hours of work and rest, and fatigue. According to a
report submitted to the IMO in July 2021
, many seafarers tend to hide working time violations which are due to the imbalance between workload and manning levels. In order to avoid deficiencies and disruptions to vessel operations in relation to inspections or vetting, seafarers either underreport their work hours, or adjust their work/rest hour records, to facilitate compliance, says the report.
While it is not possible for ship operators to regulate and oversee the sleeping habits of every seafarer on every ship, they do need to recognise the dangers of fatigue and ensure that rest hours are not only a paper exercise. Focus on mitigating the risks of fatigue through ship design, operational and manning policies will go a long way in ensuring safe operations and the welfare and health of seafarers. It also has the potential to cut costs for ship operators by reducing injury and downtime due to accidents, as well as physical damage to high-value assets and the environment.
Source: Gard
The opinions expressed herein are the author's and not necessarily those of The Xinde Marine News.
Please Contact Us at: