Government officials, experts and executives at enterprises shared their expectations for the future of carbon neutrality and green development at the ongoing Boao Forum for Asia Annual Conference 2023, which runs through March 31 in Boao, South China's Hainan province. Let's find out what they had to say.

Yi Gang, governor of the People's Bank of China
Yi Gang, governor of the People's Bank of China, speaks at the Boao Forum for Asia in Boao, Hainan province, on March 29, 2023. [Photo/boaoforum.org]

China has continued to promote green finance to support its dual carbon goals, central bank governor Yi Gang said at a panel discussion entitled "Carbon Neutrality: Dilemma and Way out" on March 29.

The PBOC has launched two types of tools to promote carbon reductions, Yi said. The first type supports clean energy, energy conservation, environmental protection and carbon reduction, and the second supports clean coal. This incentive mechanism has controllable risks and is moderate, he added.
Zhou Xiaochuan, vice-chairman of the Boao Forum for Asia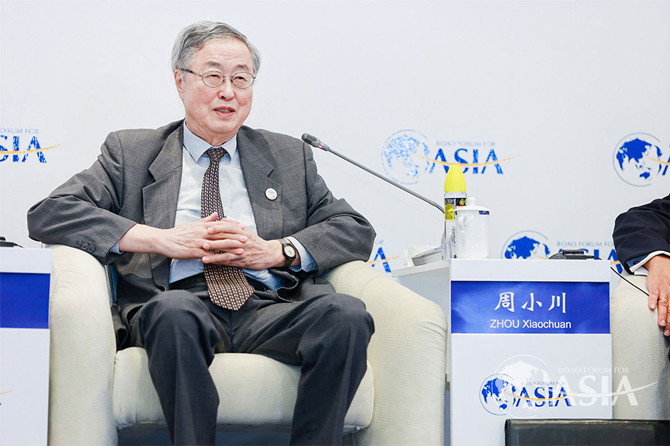 Zhou Xiaochuan speaks at the Boao Forum for Asia. [Photo/boaoforum.org]

When discussing how finance can support the process of achieving carbon neutrality, Zhou said the financial industry should contribute to the future development and regulation of carbon markets and the derivatives involved.

The financial industry should help get carbon markets up and running while optimally coordinating multiple objectives and tools, he added.
Zhao Chenxin, deputy head of the National Development and Reform Commission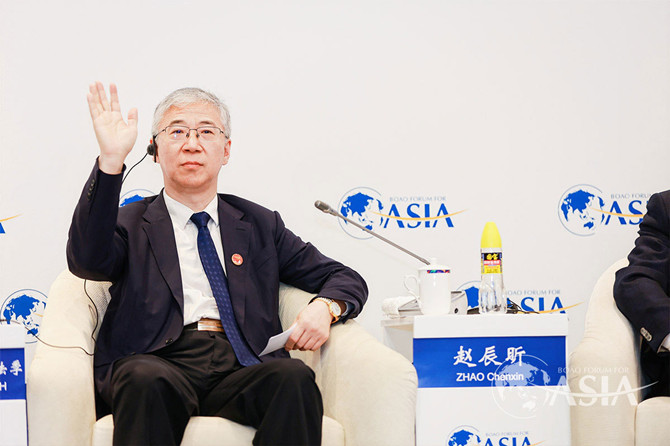 Zhao Chenxin speaks at the Boao Forum for Asia. [Photo/boaoforum.org]

To achieve dual carbon goals, China should focus on three aspects: the clean and efficient use of coal, renewable energy and energy security, Zhao said.

Zhao also said he believes scientific and technological innovation is key to promote dual carbon goals, and enterprises are the main force for innovation.

Zhao also stressed making policies more applicable and targeted. Carbon neutrality requires governments, markets and businesses to work together to create maximum synergy, he added.
Justin Yifu Lin, dean of Peking University's Institute of New Structural Economics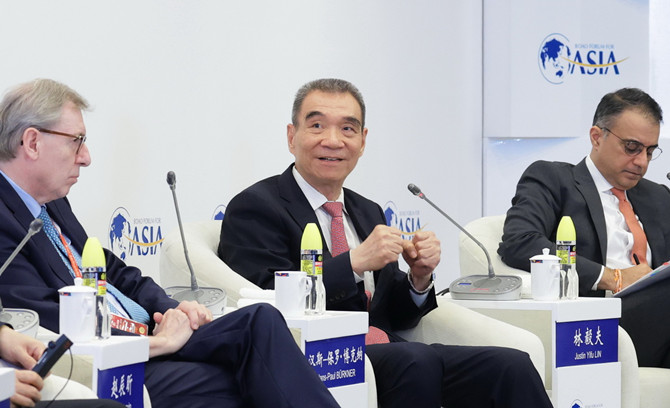 Justin Yifu Lin, center, speaks at the Boao Forum for Asia. [FENG YONGBIN/CHINA DAILY]

Climate change is one of the biggest areas for international cooperation, Lin said, adding no one can escape climate change and it is a shared global responsibility.

He also pointed out it is important to realize developing countries also need to develop, and enough technological innovation should be made in the process of industrialization to reduce the cost of green technologies and produce affordable renewable energy.

Countries need to shoulder common but differentiated responsibilities when it comes to climate change, Lin said, by stressing the need for developed countries to shoulder more responsibility, especially by providing technology and funding to support developing countries.

He pointed out greening of economies and development can be achieved at the same time, and China can both fulfill its commitments and provide other countries with affordable renewable energy technology to propel the world through a green transition.
Gao Jifan, chairman and CEO of Trina Solar Co Ltd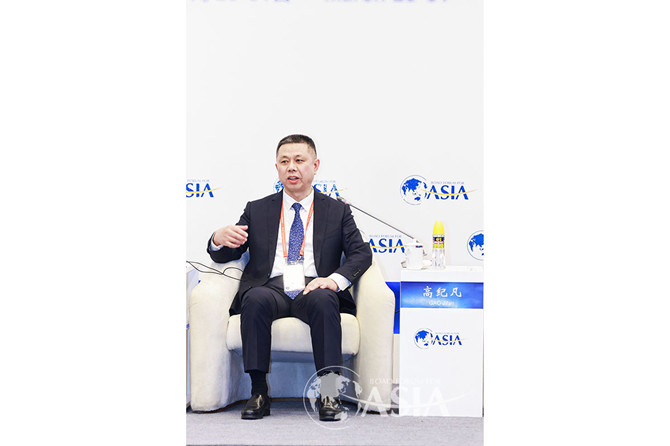 Gao Jifan speaks at the Boao Forum for Asia. [Photo/boaoforum.org]

Gao said he expects by 2050, fossil energy will account for less than 10 percent of global energy. With the development of energy storage technology, he added, clean energy such as photovoltaic and wind energy will effectively solve the problem of unbalanced production time for clean energy.

To achieve carbon neutrality, the first thing is to achieve zero carbonization of the power system, solve stability problems with wind and photoelectricity plus energy storage, and solve balance and transmission problems with smart grids and terminal power, he said.
Zhou Fugui, executive president of SANY Group, chairman of SANY Renewable Energy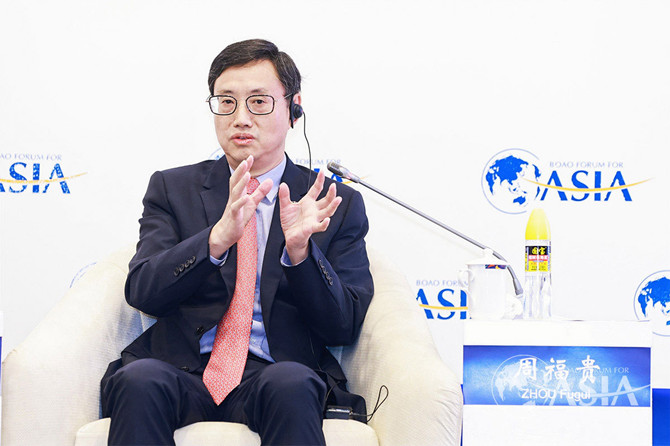 Zhou Fugui speaks at the Boao Forum for Asia. [Photo/boaoforum.org]

Zhou said in the future, green hydrogen production can replace traditional fossil energy as raw materials, supporting the production of urea, methanol, methane and other products.
China needs to vigorously develop hydrogen energy to become carbon neutral by 2060, Zhou added. He also noted power generation only accounts for around 30 percent of carbon emissions, while steel, aviation and shipping all produce a lot of emissions. All industries, he concluded, need to work together to achieve carbon neutrality.
Source: China Daily
The opinions expressed herein are the author's and not necessarily those of The Xinde Marine News.
Please Contact Us at: