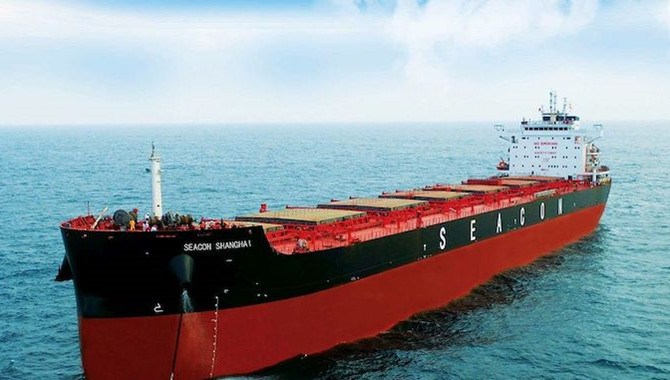 Seacon Shipping, a PRC headquartered shipping and ship management services provider is aiming to go global and intends to use a listing on the Hong Kong Stock Exchange to kick start that process.

Earlier this week the company said it hopes to raise around US$62m from the listing with an offer of 125m shares to be proceed in the range of US$0.41 to US$0.49 per share. According to the schedule Seacon shares should begin trading on 29 March.

China's Seacon Group has spent ten years building a reputation as the mainland's foremost provider of ship management and shipping services.

Having gained several top industry awards along the way, the reputed international industry and research consultancy firm Frost & Sullivan ranked Seacon Group first among ship management service providers headquartered in the PRC in 2021. Simultaneously, the company was also ranked fifth among maritime shipping services companies headquartered in the PRC and the fifth largest dry bulk shipping company headquartered in the PRC in 2021.

In addition to its controlled fleet, a large proportion of Seacon Group's vessel fleet are also comprised of chartered-in shipping capacity. In total, the aggregate weight carrying capacity of Seacon Group's controlled vessel fleet amounted to approximately 1.26m dwt for the year ended 31 December 2021. Of that figure a massive 1.15m dwt is represented by its dry bulk fleet, which directly serves the country's stable and robust demand for commodities such as iron ore, coal, grain, steel, logs, cement, fertilizer, nickel ore and bauxite. Other vessels in the Seacon Group's vessel mix include oil tankers and chemical tankers.

Combined, Seacon Group has witnessed extraordinary growth over the past three years as annual revenue grew from approximately US$135.6m in 2019 to approximately US$372.7m in 2021.

Having cemented its premier position in the PRC as a leading ship management services provider in the PRC, Seacon Group is now actively pursuing the option of moving up to the next level. This will involve further growth and diversification, optimization and expansion of its controlled fleet and chartered in vessels as well as the company's ship management arm.

Most importantly Seacon Group has plans to expand its international footprint.

Seacon Group believes that expansion of its ship management services will be best served with a presence in key locations such as Shanghai, Greece, and Japan. By being in proximity with such major players in the global shipping markets, so the thinking goes, Seacon Group will be best able to grasp new market opportunities and enhance coverage of its service offerings.
Source:
Hong Kong Maritime Hub
The opinions expressed herein are the author's and not necessarily those of The Xinde Marine News.
Please Contact Us at: