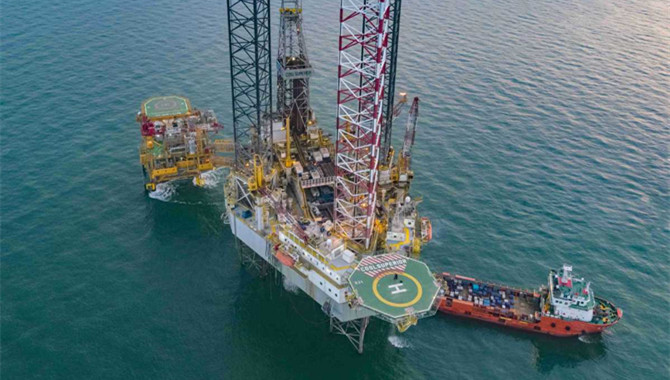 Another 100-million-metric-ton level oil field was discovered in China's Bohai Sea, according to China National Offshore Oil Corp, China's top offshore oil and gas driller.

The oil field, Bozhong 26-6, has an estimated energy reserve that is equivalent to over 130 million tons of oil, and is capable of producing more than 20 million tons of crude oil, which, after refining, can provide enough gasoline for 10,000 cars to run for 30 years, CNOOC said.

At the same time, the new oil field can produce over 9 billion cubic meters of natural gas, which can meet residential gas demands for about 13.73 million people for nearly 15 years, the company said.

Located in the south part of the Bohai Sea and about 170 kilometers from Tianjin, Bozhong 26-6 marks the third consecutive 100-million-metric-ton level oil field discovered in the sea, which is also the country's largest crude oil production base.

The company's test results showed an average daily oil production of over 270 tons and an average daily gas production of over 320,000 cubic meters. It said the discovery is essential to ensure China's energy security.
Source: China Daily
The opinions expressed herein are the author's and not necessarily those of The Xinde Marine News.
Please Contact Us at: