APM AND DCSA JOINTLY PRESENTS:
CIO NETWORKING BREAKFAST
The Digital Container Shipping Association (DCSA) CIO Breakfast Session presents perspectives from the CIOs of the biggest shipowners in the industry. DCSA is a neutral and non-profit organisation which drives information technology, security standards and interoperability.
The inaugural DCSA session will showcase these innovators discussing the digital future of the industry. What solutions are they looking out for to reshape the rules of engagement? What are their perspectives on digitalisation?
Date: 18 March | Time: 8am
*This event is by-invite only. Priority will be given to APM 2020 Conference delegates, and is subjected to accreditation.
ATTENDING CIO/CTO FROM THE
BIGGEST SHIPOWNERS
Rajesh Krishnamurthy
Senior Vice President IT & Transformations
Kay Fang
Executive Vice President of International Customer Service
Martin Gnass
Managing Director Information Technology
Adam Banks
Chief Technology & Information Officer
André Simha
Chief Information Officer
Noriaki Yamaga
Managing Director, Corporate & Innovation
Steven Tsao
Chief Information Officer
Eyal Ben-Amram
Executive Vice President, Chief Information Officer
ATTEND APM 2020 CONFERENCE TO
MEET CEO OF DCSA
With two decades of experience in transportation and logistics, Thomas has an in-depth understanding of customers and industry drivers as well as the challenges of digitising the container shipping industry.
Thomas Bagge, Chief Executive Officer and Statutory Director, Digital Container Shipping Association
ENQUIRE ABOUT THIS SESSION NOW!
DON'T MISS OUT
EARLY BIRD RATES: SAVE UP TO S$400
18 MARCH 2020
LEADERS' FORUM
19 MARCH 2020
DIGITALISATION DAY
20 MARCH 2020
INNOVATION DAY
APM dedicates one day for industry thought leaders to discuss and debate on pressing topics such as digital disruption and the various dynamics impacting businesses, IMO 2020 Sulphur Compliance, Green Shipping, Cyber Security, Decarbonisation of Fuel and Standardisation of Digital Codes.
An assembly of C-Level Speakers.
As we enter a digital revolution, industry leaders are adopting an outside-the-box thinking to drive changes and identify business opportunities. Should shipowners invest strategically in developing digital natives to optimise operations?
The day will stage digital options and expert insights for maritime companies to survive in a digital world.
While it is accepted that technical advancement and innovation play a strong role in delivering productivity and environmental benefits, there are other considerations to take into account.
Innovative leaders and industry key stakeholders will address real issues and present user cases to advance production capabilities.
The golden opportunity to interact face-to-face with our valued exhibiting companies – potential collaborators empowering the vessel community.
3Waves Energy Pte Ltd is a system integrator for Navigation, Radio and Satellite Communication, CCTV Surveillance, Night Vision Solution, I.T. and Entertainment Solutions for the Marine and Offshore Industries. Based in Singapore, the company has a team of electronics & Electrical engineers to service her customers in Asia region. 3Waves Energy is a member of Marine Maintenance Net (MMN), dedicated to provide timely repairs and technical assistance to ship owners worldwide.
NSSLGlobal is a leading independent provider of satellite communications and IT management solutions to marine, offshore and land-based users. With 50 years of experience in the government and maritime markets, we provide best-in-class satellite solutions with our own VSAT network and working with some of the largest MSS and VSAT satellite operators eg Inmarsat, Iridium, Thuraya, Telesat, Eutelsat, Intelsat, SES & JCSAT.
NSSLGlobal is driving its continued growth as an engineering powerhouse delivering market leading, innovative cyber secure solutions such as our SatLink hub and modem technology, IT management, crew entertainment and maritime solutions with bespoke packages for the Asian market.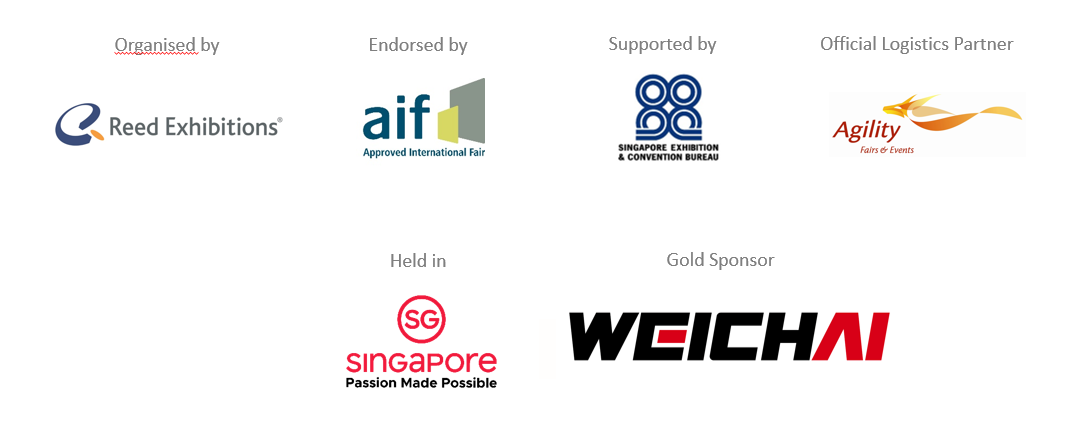 APM 2020 Conference Sponsors